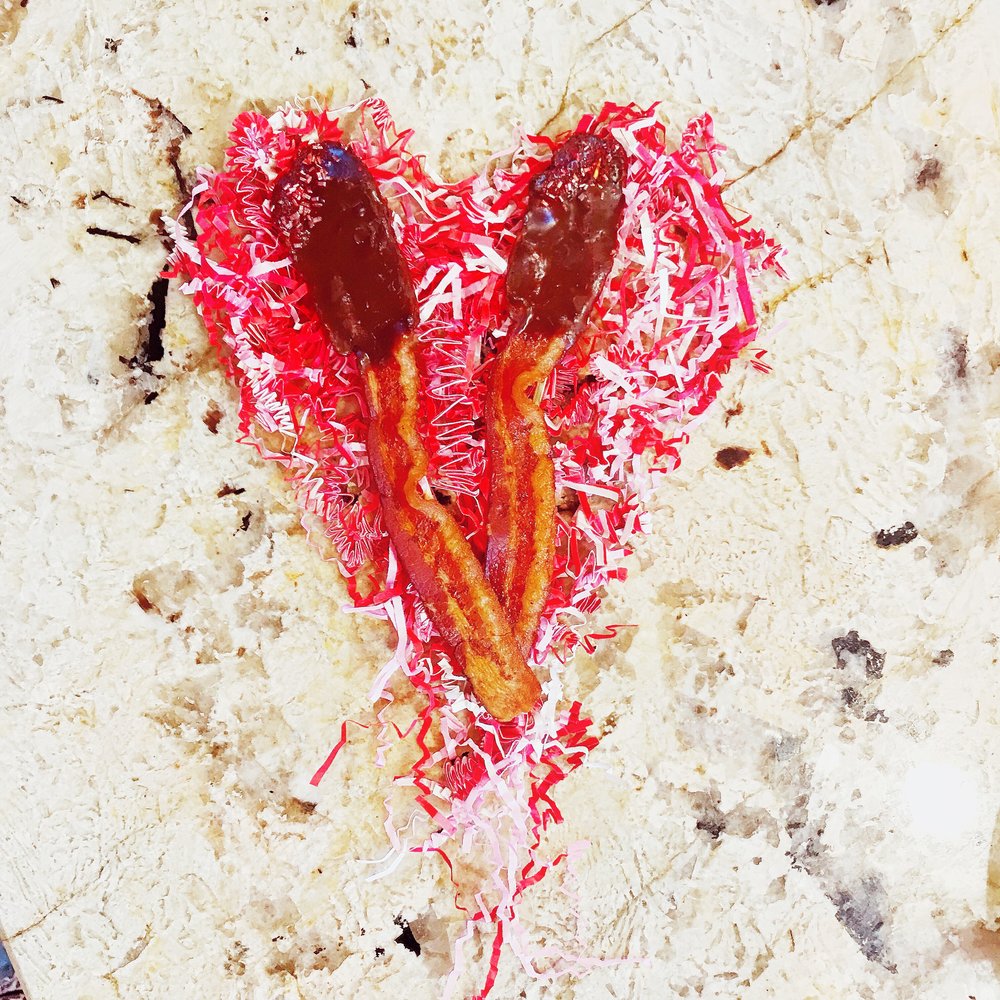 February is a great month for all things related to Love, and also for lovers of indulgent food pleasures that suddenly become "guilt-free" for just this month. Yasss count me in!
Love is all around as many prepare for Valentine's Day on February 14th. Hearts are seen scattered everywhere. Store shelves are lined with candy hearts with little phrases, chocolate candies are molded into shapes of hearts or romantic themes, as well as beautifully fresh cut roses are for sale in all shades of crimson glory.
As a self-professed chocolate connoisseur of sorts, I boldly admit that I am quite the expert on chocolate! I am asked often what is my favorite chocolate, and here is my humble opinion.
I could attempt to sound "posh" in my response to the ever-popular household trendy brand names, but that wouldn't be truthful. The honest answer is that I have tasted most every type of chocolate at one point or another in my life, and I have narrowed it down to two favorites.
Hershey's Chocolate, founded in 1894 in Hershey PA by Milton Hershey, is my hands-down absolute favorite every day chocolate. Their deliciously sweet and satisfying milk chocolate is not fancy, nor does it carry with it a snobbish air. It never was created to fit that mold. It is chocolate that simply tastes great, cooks well in recipes, provides tremendous flavor, and is economical for most people's budgets. It is a company that also created the adorable bite-sized Hershey's Kisses, that come in colorful foil wrappers with paper plume messages sticking out.
Did you know that Hershey's Kisses were first introduced in 1907, and they were named "Kisses" after the sound the machine made when it deposited the chocolate! Fun Fact! These Kisses have proven to be widely popular, and the Hershey Company also makes full-sized candy bars, Miniatures, and chocolate chips for baking as well. Best of all, this company was founded by an amazing humanitarian, Milton Hershey. He and his company have helped countless numbers of orphaned children throughout the years to have free education, food, clothing, housing, medical care, and many other vitally important things for a child's healthy development. Mr. Hershey was unable to have children of his own, so he took care of as many orphaned children as he possibly could. This turned his disappointing reality into a positive. What an extremely admirable thing to do with one's success and wealth!
Hershey Company also is involved in many other philanthropic endeavors, including global initiatives to help many other disadvantaged people in other nations too.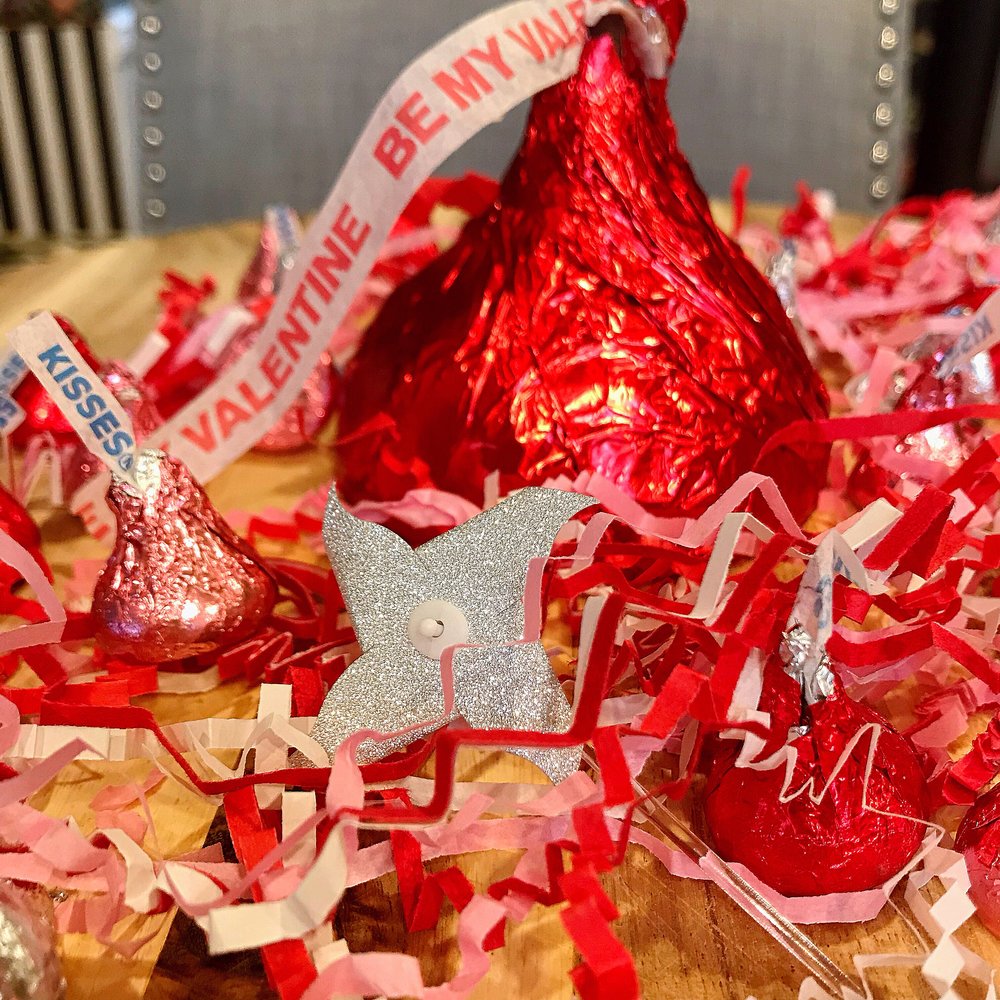 Knowing the delicious taste and great quality of the Hershey's chocolate, plus the history of the very charitable nature of founder Milton Hershey and the Hershey Company still to this day, makes Hershey's chocolate an even easier and delicious choice for me!
On a side note, if you ever get a chance to visit Hershey PA, there is a fantastic free tour of the Hershey Chocolate Factory, free samples of their chocolate, an amazingly fun Hershey's Amusement Park, an outdoor concert stadium, a gorgeously lavish Hershey Hotel, plus a town that's beautiful to explore with Hershey Kisses lamp posts and chocolate themed "everything" lol. It really is a very special place to visit if you are ever in the area.
My second favorite chocolate is touted by most foodie aficionados as being the best of all chocolate. It is Belgium chocolate. I have to agree, it really does rate superior in quality on all fronts, and is gorgeously smooth and silky when eaten. It also has an amazing melt in your mouth glorious appeal of distinction… well if you like that sort of thing, haha! When you eat real Belgium chocolate, part of you also melts along inside too, as your taste buds are spoiled and placed in a blissful chocolaty trance. This outstanding chocolate is so masterfully developed and produced, based on practices first developed as far back as the 19th century. Don't be surprised though, because to get these first-rate qualities in chocolate it can get expensive. Belgium chocolate costs significantly more than your average every day chocolate, but I think you will agree it's definitely worth it!
In listening to Sza's song "Drew Barrymore" on repeat for creative inspiration, it led me to think about making something deliciously romantic and chocolaty sweet for this month's recipe. I also became highly aware in my mind suddenly of the fact that the world seemed to be really consumed with not only their love of chocolate right now, but of bacon too.
So I asked myself, why aren't these two delicious and beloved ingredients ever seen together?
Just wait and see how I've married these two ingredients into one fun and unique recipe!
Dare to be different, and proud of it too, because being the same is not only expected but it's actually opposite of being artistic.
I consider myself an artist who uses edible ingredients as a medium to create delicious artistic works of art (dishes) on a canvas plate.
Prep: 15 mins
Completion: 1 hour or less
Serves: 2
Ingredients:
Applewood Smoked Bacon 8 slices thick-cut
Hershey's Semi-Sweet Chocolate Chips 3 oz.
Heavy Cream 3 oz.
Vanilla Extract, 1/8 tsp
Cinnamon, tiny pinch
Red Decorative Sugar
BBQ Sauce 2 Tbsp
Pure Maple Syrup 2 Tbsp
Ginger fresh, finely minced 1/8 tsp
Pineapple Juice 2 Tbsp
Short Skewers 8
Parchment Paper
4 small glasses
Let's get Cooking:
Begin by preheating the oven to 375 F.
Prepare a sheet pan with sides, lining it with either parchment paper or a silicone sheet.
Lay bacon down in single layer. Place in oven to cook until crispy, approx. 15-20 minutes. This cook time is an estimate, so watch carefully for doneness. You want it crispy so it can hold the chocolate coating. Once the bacon is done cooking, remove from oven and drain on paper towels.
Create a double boiler by placing a small saucepan of water (no more than half way full) over med high heat on the stovetop until the water begins to boil gently. Then place a medium sized heatproof bowl on top of the saucepan holding the simmering water. The top bowl should be big enough to sit comfortably on top of the smaller sized saucepan securely. The bowl should not be submerged in the boiling water. There should always be a gap between the boiling water and the base of the bowl. It is the steam that rises from the boiling water that will gently heat and melt the chocolate. The top bowl should also be big enough to hold the chocolate and heavy cream ingredients without being overly full.
Next, in the medium sized bowl that is resting on top of the saucepan, place the chocolate chips, heavy cream, vanilla, and cinnamon into it. Use a spoon to mix it carefully as it heats and melts over the next several minutes. Once the chocolate mixture is mostly melted, remove it from the heat, and off the water saucepan. Then using a whisk, gently whisk to combine the chocolate mixture until all is incorporated into a smooth and silky liquid. This has now turned into fancy Ganache! Très chic!
Once the bacon is cooled on paper towels, begin coating the tops of two pieces with the chocolate Ganache. Start by taking one piece of bacon, and hold it over the ganache bowl. Spoon the liquid chocolate over the top one-third of the bacon, allowing a thin coating on both sides. This keeps a clean portion on the bottom two-thirds to hold on to.
Lay the chocolate-coated bacon down flat onto a fresh parchment lined sheet pan to firm up. Add red sugar sprinkles to decorate chocolate. Do this process to one more piece of crisp bacon. Bear in mind that Ganache never gets fully hardened like chocolate candy. It will hold a coating, but will stay soft to the bite, and get only partially firmed. For express hardening, place bacon in refrig or freezer for a minute or two, or store in refrig overnight for next day serving.
To prepare the other three flavors of bacon to serve in the Flight, simply do this: 
Take two pieces of crisp cooled bacon and put aside to serve plain.
Then take two more pieces of crisp bacon and brush them with your favorite bottled BBQ sauce. Heat in 350 F oven for 1-2 minutes until heated through.
Take the final two pieces of crisp cooled bacon, and place on a lined sheet pan. Drizzle with maple syrup, fresh minced ginger, and pineapple juice. Bake in 350 F oven for 1-2 minutes until heated through. Serve your gourmet bacon standing up in small glasses.
If your bacon won't stand up straight by itself in the glass, then simply poke a skewer in the back top portion of each strip of bacon for support…. then it will stand up nicely. Enjoy!!